What Home Improvements Bring the Greatest ROI?
There aren't a lot of No Brainers in my line of work (something that requires little or no mental effort).  But when a client asks me what upgrades promise the greatest return, the answer is there at the ready. In this time of uncertainty, here's something you can count on.
Paint and carpet always pay.  And in many cases the rate of return on these two is very high.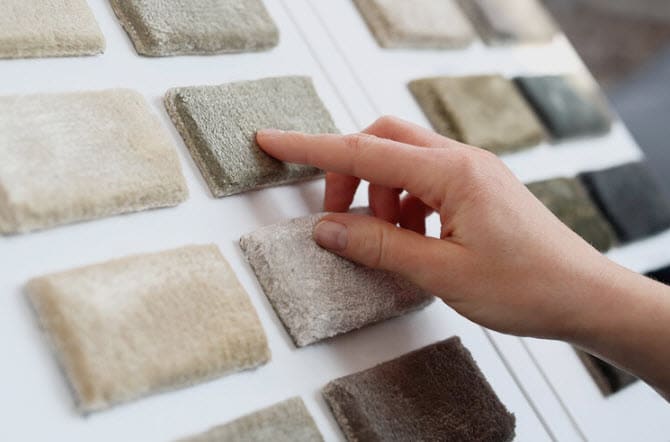 COST VERSUS BENEFIT
Admittedly, the cost/benefit analysis can't actually be quantified. But in my experience, the benefit far outweighs the cost.  A home will show better, sell faster and for more money with fresh paint and new carpet. So if it's needed, I advise my clients to just plan on doing it.

WHAT ABOUT A CARPET ALLOWANCE?
Nobody wants to paint and carpet before they move out of a home. It's a chore. I get it. Sellers sometimes want to rationalize their way out of it. "It will just be wasteful. The new owner will pull it out anyway and choose the colors and type of carpet they like, right?" The temptation then is to offer a carpet allowance. "Won't the Buyer prefer that?"
Not really. First of all people are busy. More and more I see buyers wanting homes to be move in ready. And don't count on Buyers having a vision. If they have to work to see your home's potential the competition is likely to look more attractive by comparison.
If the walls look tired, the carpet worn, you will not get points for other important upgrades you've made to your home. The Buyer will simply expect to pay less.
FIRST IMPRESSIONS ARE POWERFUL
When staging a home for sale, a great first impression is what we're really aiming for. Paint and carpet are inexpensive ways to really hit the mark. Paint and labor are affordable and the carpet you install does not have to be high quality to get the job done.
When a home is clean, fresh, and neutral the
psychological impact, often on a subconscious level, is quite amazing.
I CAN FACILITATE THE JOBS
I help make the process much easier by recommending tried and true paint and carpet choices, and coordinating with my go-to contractors.
Of course there are other upgrades that should be considered when selling a home but paint/carpet is the no-brainer.
And I also recommend some pretty aggressive decluttering, but that's for another blog.

Tom Ward, Realtor
CLA, CSA, CRS, e-Pro, GRI, SRS
Winderemere Real Estate – Utah
I've been a full-time agent in Park City since 1994. I have a passion for the art & science of home resales, and a track record for delivering results that "move you".  It's never too early to start preparing for a sale. Learn more about how to get ready for your next move at RIGHTSIZEYOURHOME.COM 
[email protected] • 435-647-3727 • Park City Neighborhoods
pcneighborhoods.com/endorsements 
[nectar_portfolio layout="3″ category="all" project_style="1″ item_spacing="default" load_in_animation="none"]