Market Stats: Pinebrook Homes
Average listing price
$1.1M
Based on 20 listings.
Priced from $695,000 to $2,000,000.
Average Lot Size
nan
Acres
New in the last 30 days
4
+20% over prev 30 days
Average Number of Bedrooms
5
Average Number of Fireplaces
NAN
About Pinebrook
Pinebrook is located in the pine trees on the south side of I-80 at the Jeremy Ranch exit. The area is 2 miles from Parley's Summit and 2 miles from Kimball Junction. This is a great neighborhood for full time residents who want to enjoy the Park City lifestyle but prefer quicker access to Salt Lake City. Lower Pinebrook has a variety of residential condominium complexes and townhomes, but traditional family homes and luxury homes make up most of the area. Pinebrook is one of the larger neighborhoods with a significant elevation change from bottom to top. This results in good views for a number of residents and an abundance of evergreens. There are several trail systems accessed in Pinebrook, including Park City's famous Mid Mountain Trail which starts in Pinebrook and runs 25 miles through the Canyons, across Park City and over to Deer Valley's Silver Lake Village. The extensive trail system is used all year round by Pinebrook residents who hike, bike, trail run, snowshoe and ski.
The Quarry Village commercial area makes shopping very convenient for Pinebrook residents. It is anchored by a grocery store and laid out with a nice assortment of restaurants, shops and a plaza for summer community concerts. Pinebrook residents enjoy world-class recreation at their doorsteps, plus the convenience and amenities of the city within easy reach.
See More Neighborhoods
See More Neighborhoods
Market Pulse
✓ My Neighborhood Active, Pending and Sold Report
✓ Park City Area Market Overview Report
✓ Year to Year Comparisons
✓ My Neighborhood Market Trends Report
✓ Absorption Rate Report
4th Quarter Market Pulse – Pinebrook
Summary: Pinebrook is one of Park City's larger neighborhoods with over 700 homes and over 400 residential townhomes. Single family homes range from about 2000 sq ft to over 7500 sq ft. Values have increased about 10% per year, over the last 5 years. 2016 average $$ per sq ft…
Read More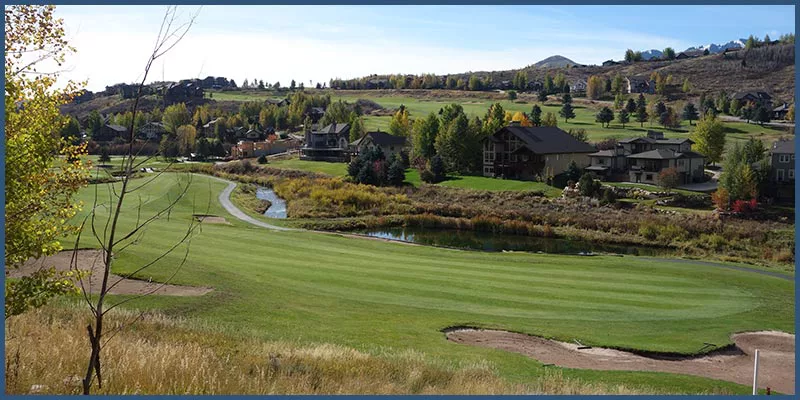 Townhome Options
There are seven townhome developments in Pinebrook. In contrast to other parts of Park City, these townhomes are mostly residential, with fewer second homes and almost none that are short term ski rentals. All townhome units in Pinebrook have a two car garage.
Brook Hollow
Cedar Ridge
Courtyards at Quarry Village
Horse Thief Canyon
Pinebrook Cottage